I've been attempting the 'NHS Couch to 5k' for 2 weeks now... Today, I finally managed to complete the Week 1 podcast. And it felt easy! I could have kept going - I
wanted
to keep going! I don't know if that's the thyroxine working its magic, or my persitence and determination finally improving my stamina. Either way, I feel so much fitter now than when I first started out.
My diet is going well. I'm easily sticking below 1600 calories every day. And best of all, I feel good about myself. I've wanted to change for so long now and I'm finally doing it -
I'm actually doing it!
So, what do we reckon? Time for progress photos? I think so!
Before: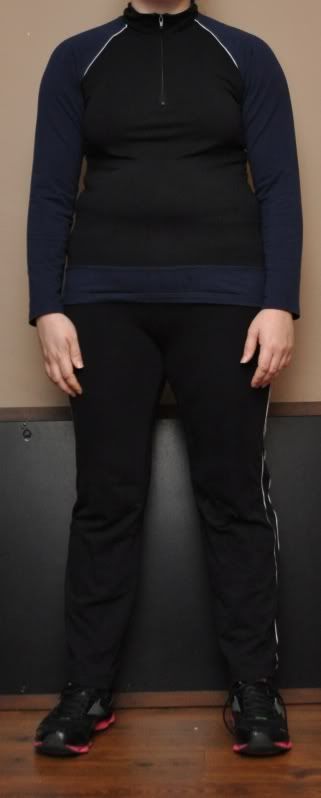 Now:
Before:

Now:

Before:
Now: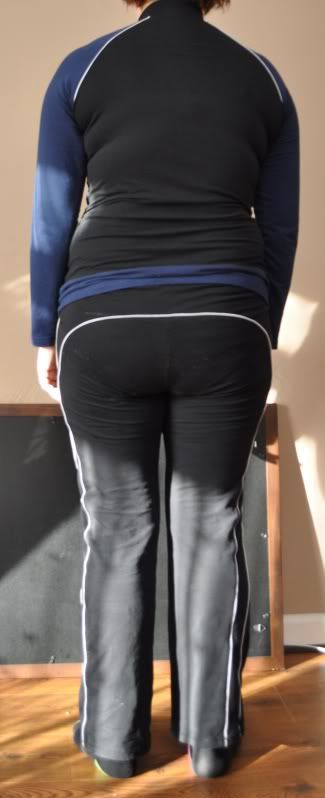 Before:

Now:

I think there is a
slight
visible difference, but even if I can't
see
it yet, I
feel
so much healthier - and so much better about myself! When I started Couch to 5k, only 2 weeks ago, I could barely get through the warm up walk. Today I was able to complete the week 1 podcast, and could have gone on longer! I'm excited to get out and go for my run - I don't feel like I'm forcing myself anymore. And generally, I have so much energy - the horrible fatique that I've been living with for the last year or two is surely fading away...
The scales are testifying my hard work and success as well:
Starting weight: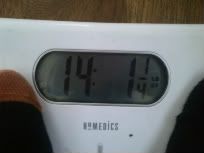 Weight at last weigh in:
I need to weigh in again, soon. I'll also take my measurements before my next blog entry here and see if there's been any change in the inches!
I feel 100% determined to see this through, and I can't wait to see where I am this time next year.