One of the dates I was aiming to have lost a lot of weight by
, the London Film and Comic Con, came and went yesterday. I am still over 3stone away from my goal weight. I really wanted to be happy with the photos of myself that I got out of the day but of a total of 20, I've put just 4 on Facebook.
Last year at this event I was 11st 7 and a size 12-14, now I am 13st and a size 16 - but I think the biggest difference is in my face:
Last year: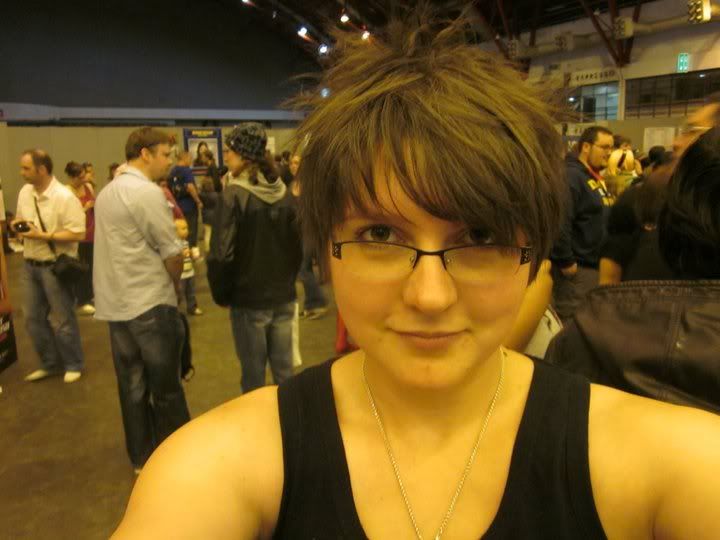 Now:
I had really wanted to get back to 11st 7 by this year, and back to looking like me again. But I have to look on the positive side - when I started trying to lose weight I was 14st 5, and I'm now 13st. I need to keep going!
I'm no longer doing the VLCD for mental health reasons. I'm eating healthily and exercising and I now have a month to the second target date (SILs wedding), and I'm hoping to have lost at least half a stone by then.